ASMS Annual Show & Contest
The Austin Scale Modeler's Society hosts an annual model show and contest - "The Capitol Classic".
| | |
| --- | --- |
| | The 2016 Austin Scale Modeler's Society Show and Contest was held on September 24 at the Norris Conference Center. The theme for this year's contest was "Failures & Defeats". Contestants submitted many amazing entries entries and, as usual, the quality of the work was excellent. |
Winning "Best of Show" at this year's contest was Jason Nike's Hitachi ZX870.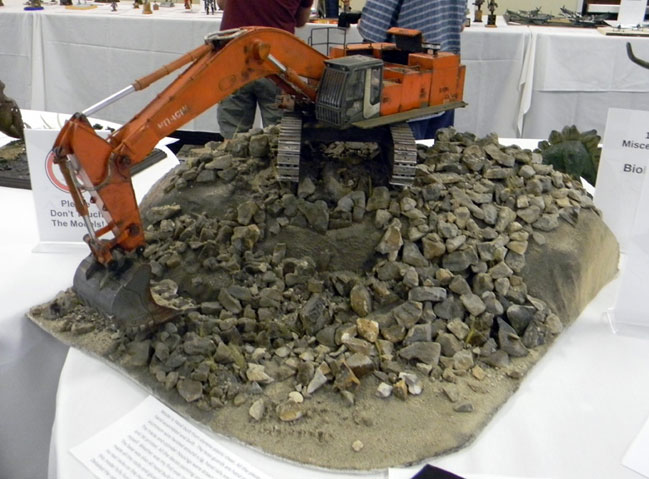 This year's Show Theme Award went to Richard Kern for his XF5U-1 Flying Pancake.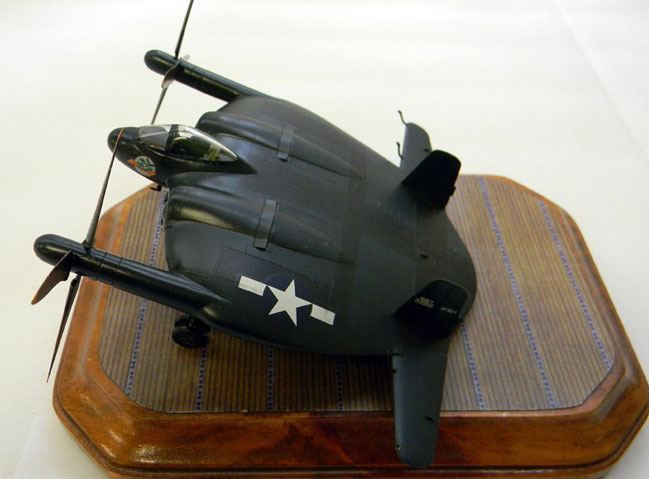 Some additional Best Ofs...
Best Aircraft
Ju 52 Lufthansa
Pat Villarreal, Houston TX

Best Armor
King Tiger
Anders Heintz, Anna TX

Best Automotive
Ducati 900NCR Racer
Vic Thomas, Georgetown TX

Best Collection
PBR Mk.II, D8H Bulldozer, Panzer IV
Dana Mathes, Boerne TX

Best Diorama
Breakfast in the Boonies
James O'Leary, Weatherford TX

Best Junior
P-51 Red Tail
Kien Deshpande, Houston TX

Best Figure
Princess Zoraida
Gilbert Moreno, San Antonio TX

Best Watercraft
U-boat Type VIIc
Hector Cantu, Torreon MX

Click here to see a gallery of the 2016 ASMS Contest entries.
Click here to see the complete list of 2016 Austin Scale Model Show Winners.
As in years past, the show featured a vendor area with hobby vendors from around the region, including Austin's own King's Hobbies and William's Brothers Model Products of Taylor, Texas.
The "make and take" program is always a hit with the kids, who are provided with a kit and given some materials and guidance from ASMS members.
And as always, lots of door prizes were given away and awards were presented to the "best of the best".
Thanks to our sponsors and to everyone who came and participated.
See you at our next contest on October 14, 2017 when the theme will be "Old Dogs / New Tricks"! Keep checking here for the details.

Sign Up for the ASMS Mailing List
Get on our mailing list to be notified of upcoming ASMS events. Click here to sign up.
---
Previous Contest Information
Interested in what happened at past ASMS contests? Here are a few links for you.
---